---
Various posters inspired by music.

---
Hollister Girls Graphics
Graphic Tees Design
2017 — 2018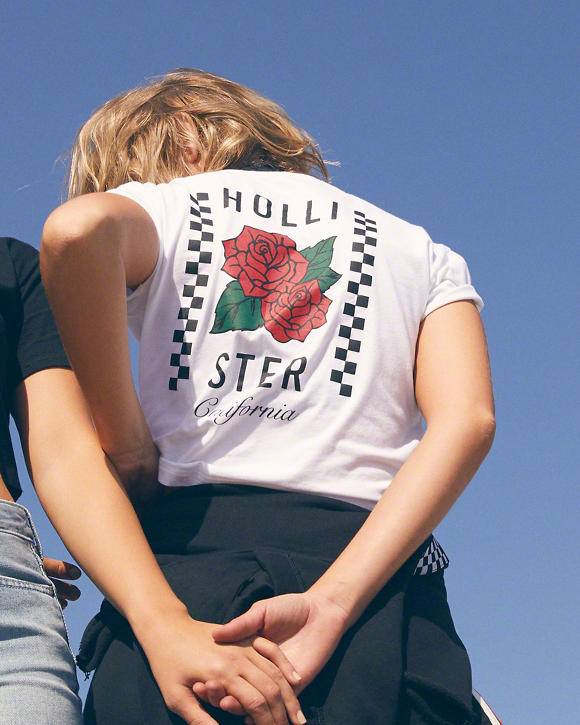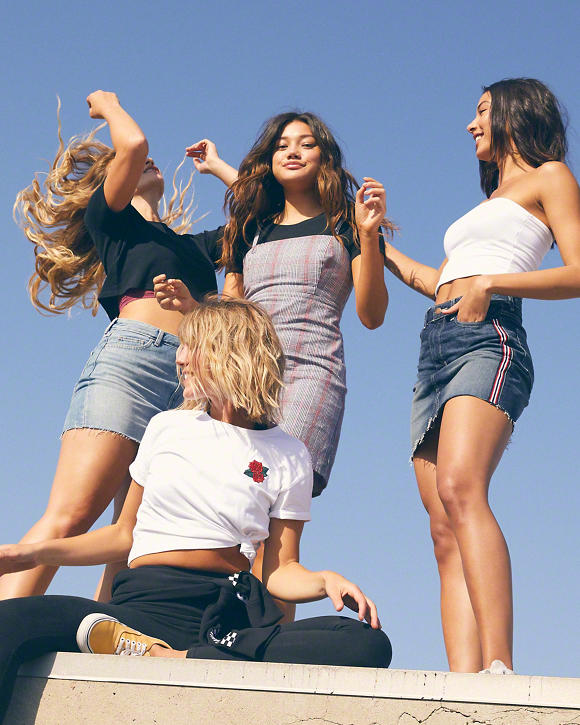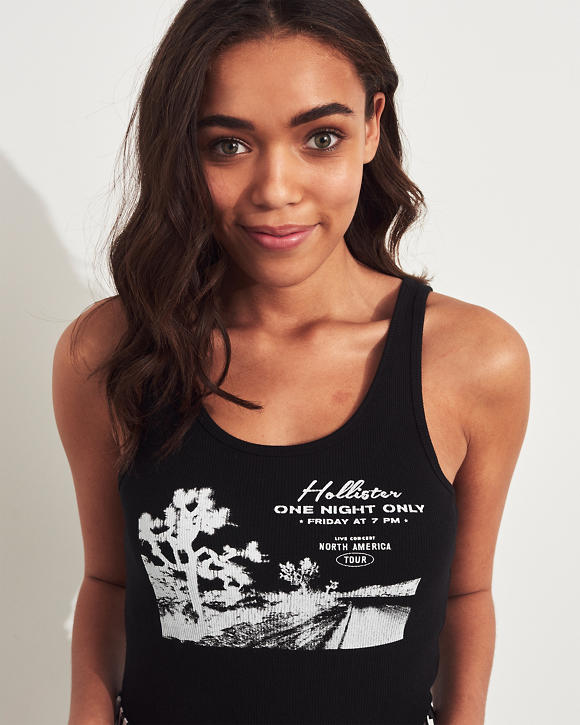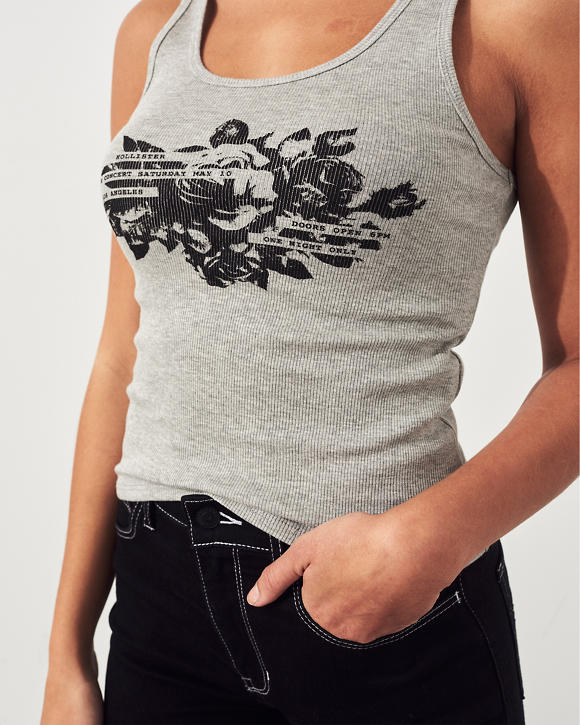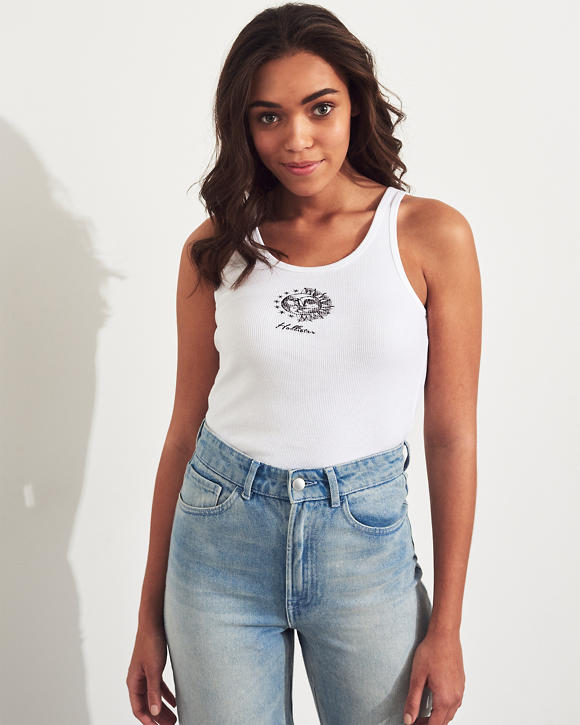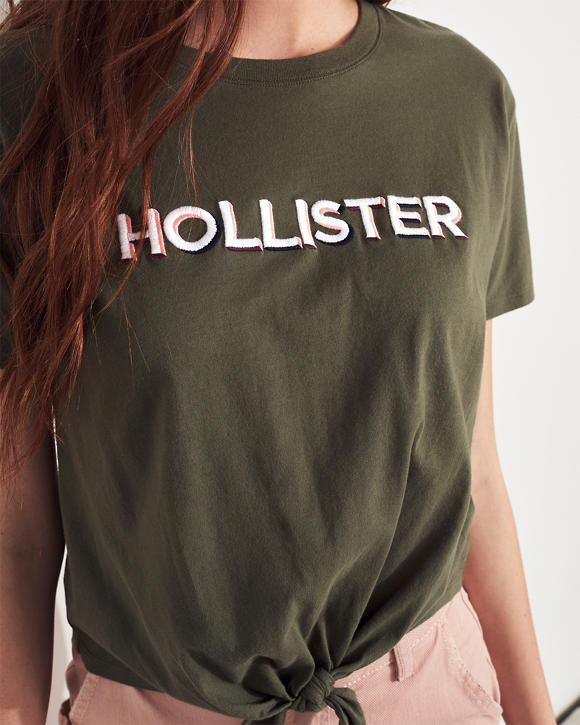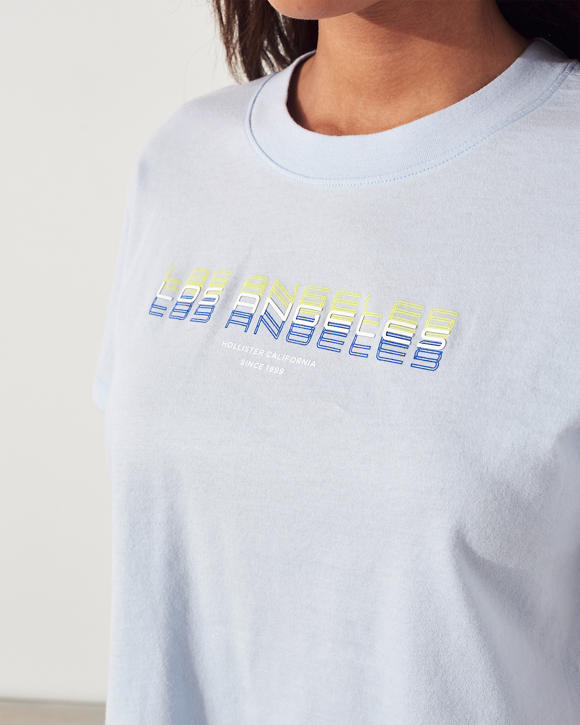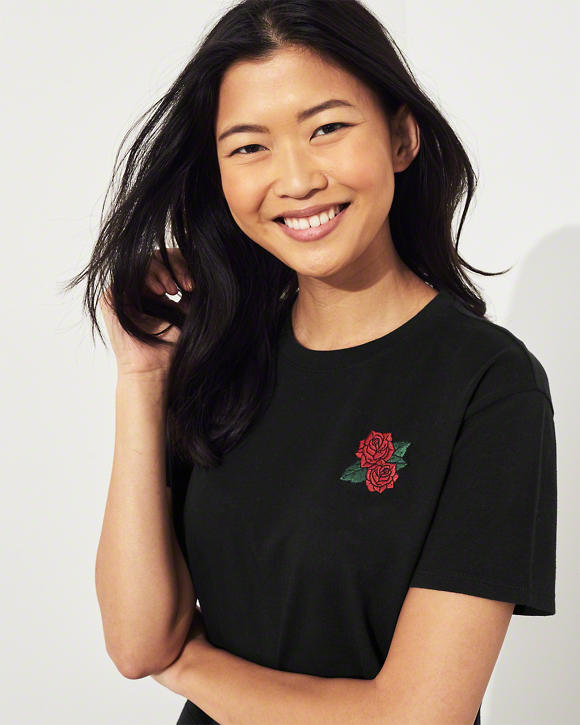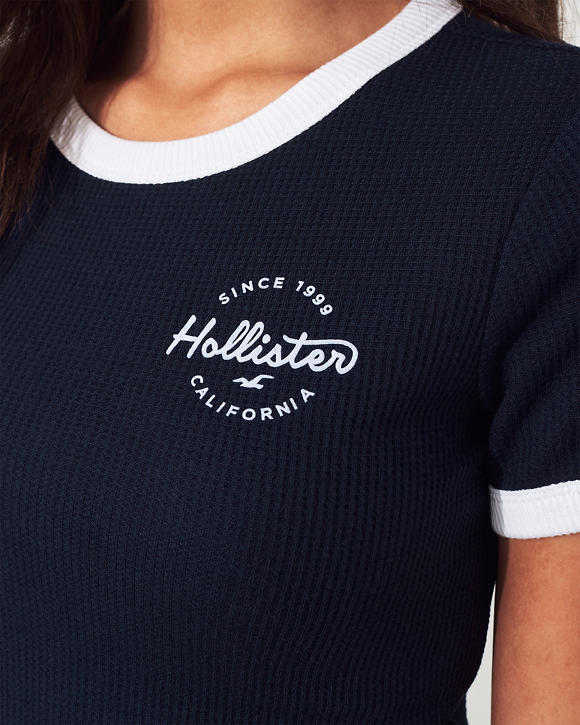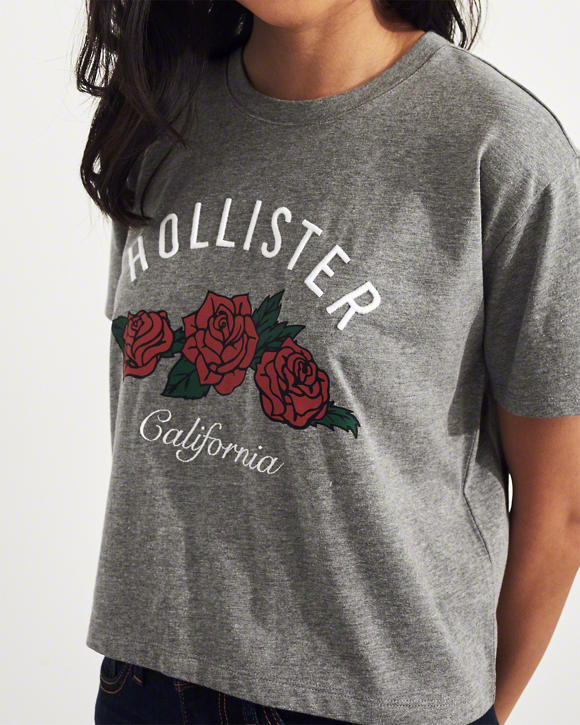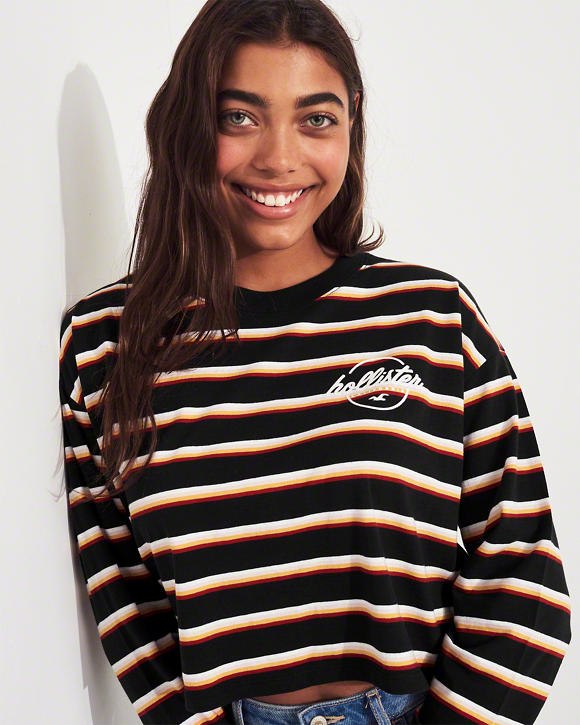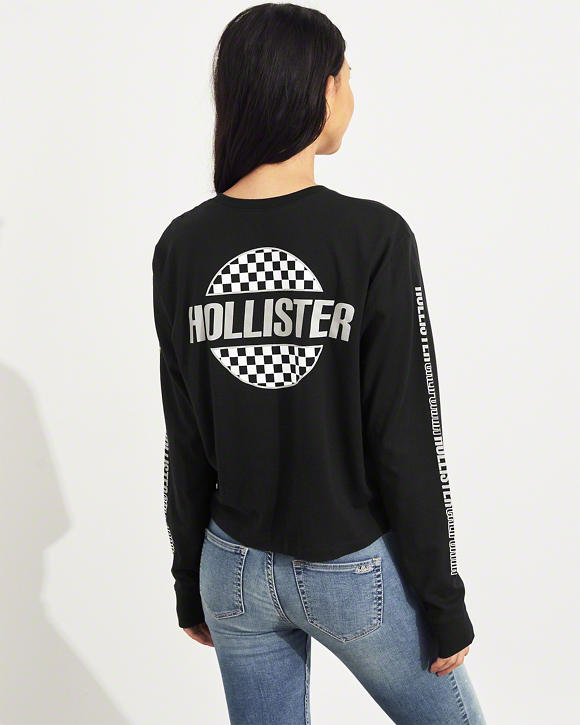 Graphic tees designed for Hollister Girls.

Art direction: Zach Creadon, Mia Miranda
---
Hollister Marketing
Package Design, Illustration
2017 — 2018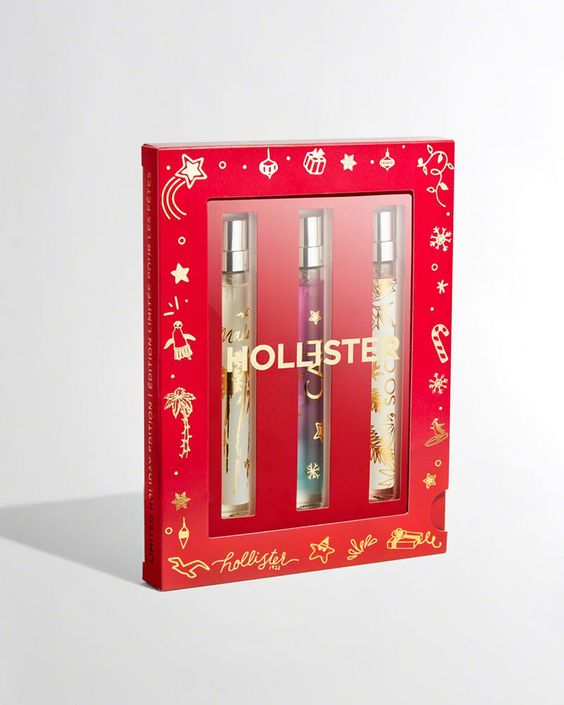 Conversational and Gilly Hicks gift tag illustrated for Hollister's 2018 christmas season.

Art Direction: Mia Miranda, Nicola Daly
PC: Yiming Li
---
A personal project focused on illustrating women in everyday life.
---
The Record
Graphic Design
2017
The Record is a senior thesis project that studies four different interpretations of the word record—Record as the Poetic, Record as Animation, Record as Gesture, and Record as Record(ed). The objective was to thoroughly investigate each theme uninhibited by form. The project evolved into a body of work that includes video, poetry, websites, animation, 3D molds, audio recordings, and more.
---
Summer Survival Kit
UI/UX, Web Design
2017
The Summer Survival Kit is a proposed app that presents the telling of a narrative distributed over time. Inspired by the article "Summer Survival Kit for Recession Casualties and Inflation Victims" (originally published by New York magazine), I chose to approach the text by distilling it to its fundamental message about growth through compassion.
---
Miscellaneous Posters
Poster Design
2017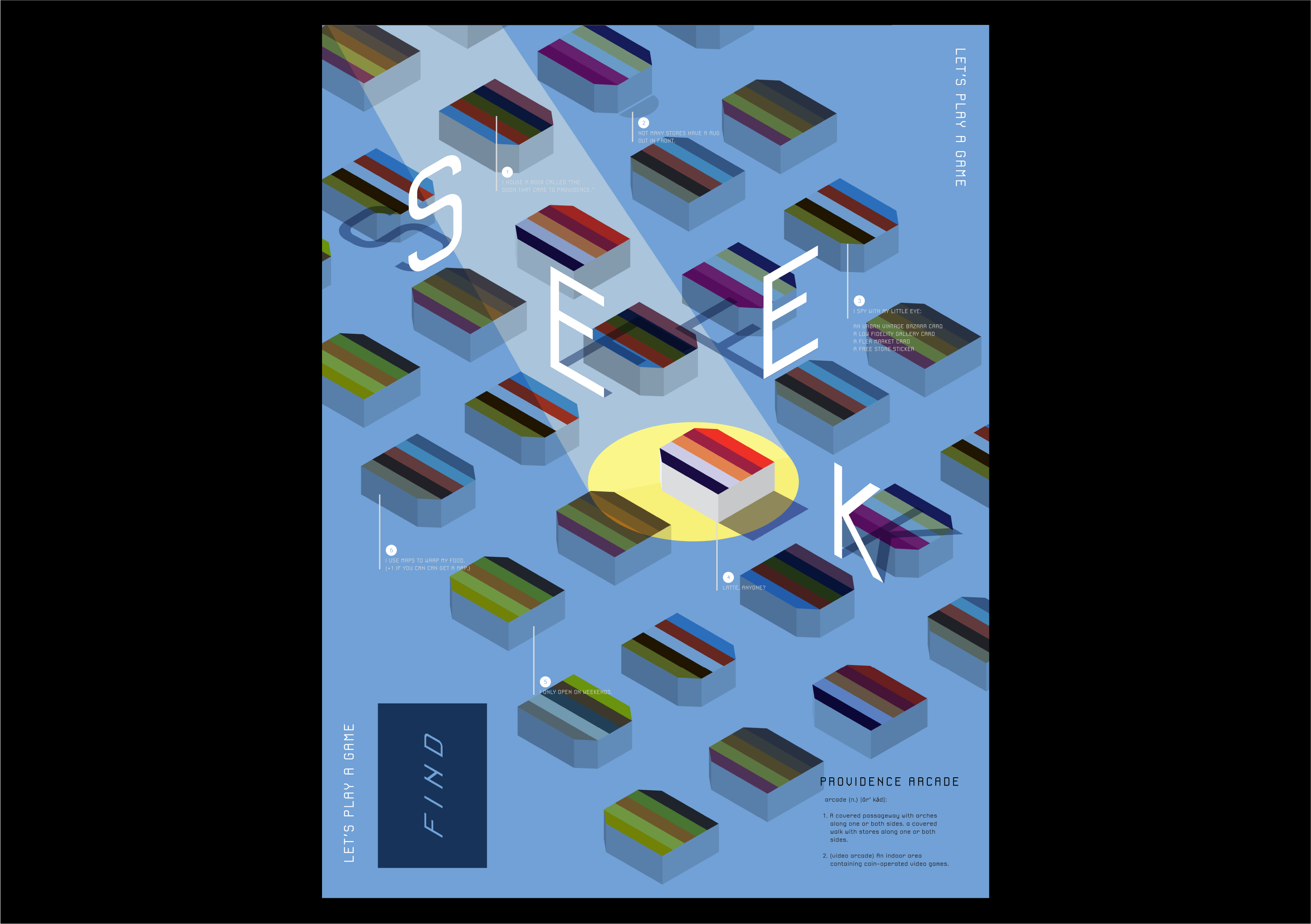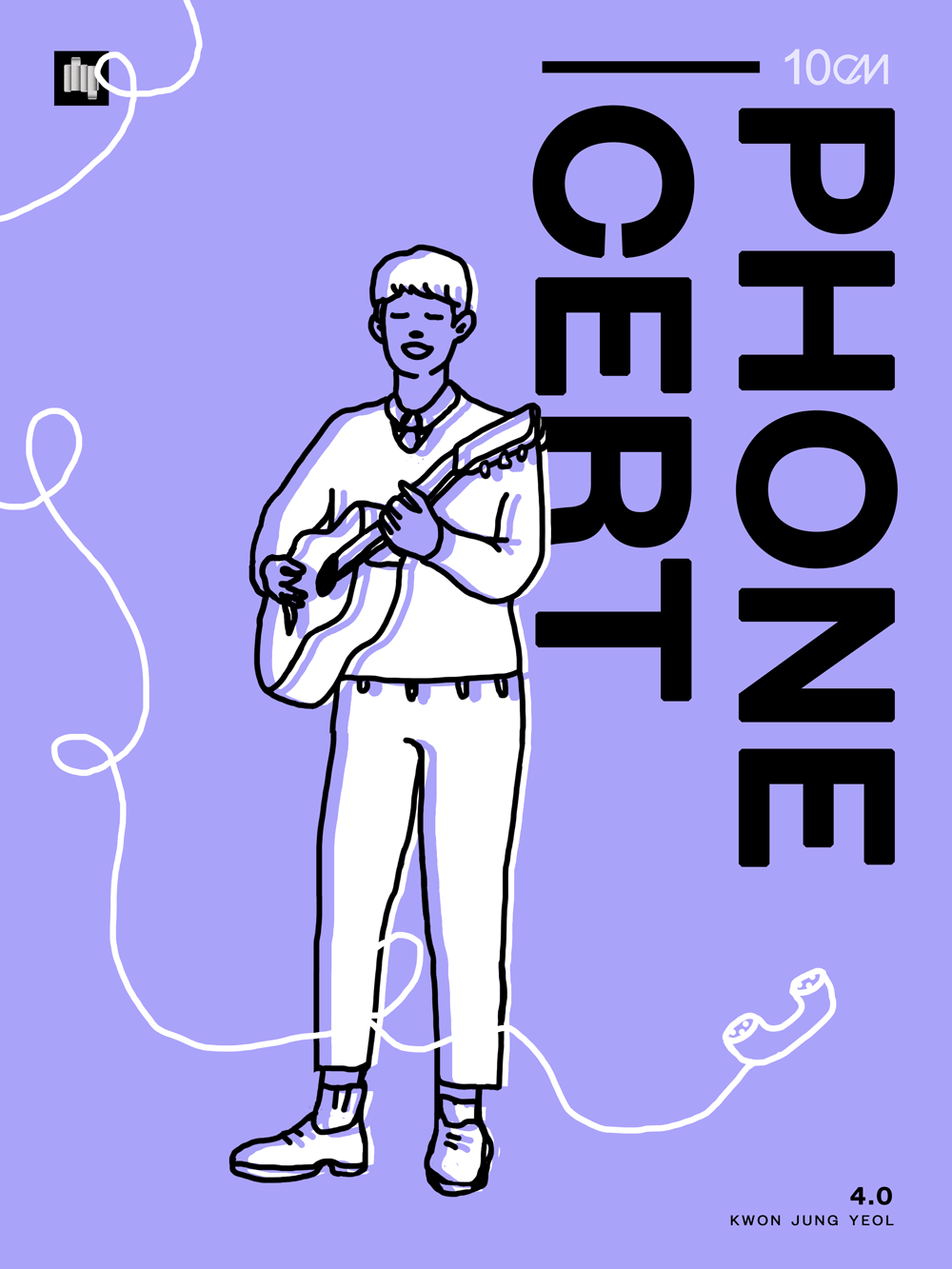 Miscellaneous posters made in 2017.
---
YoungSet Collective
Branding, Illustration, Exhibit Design
2017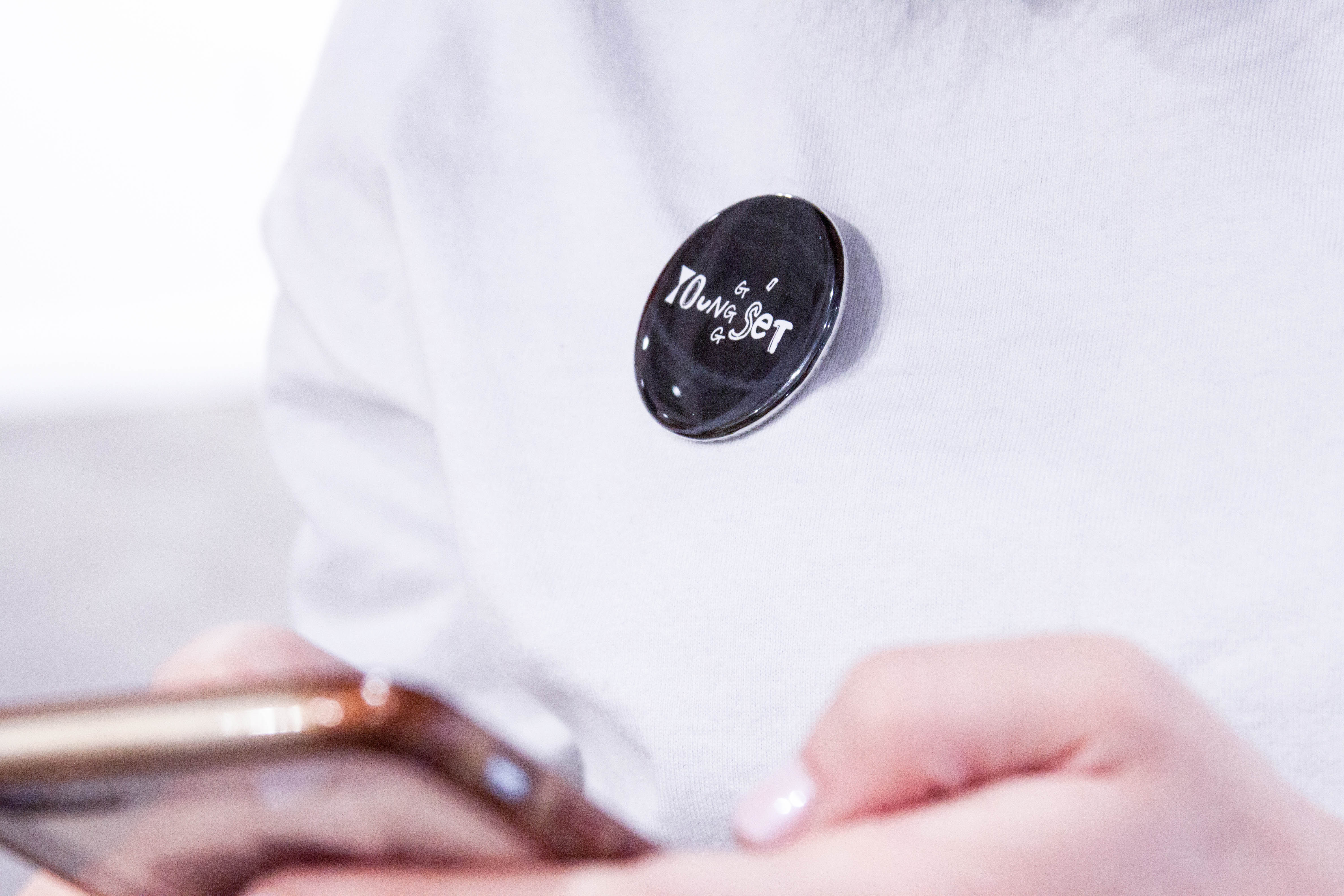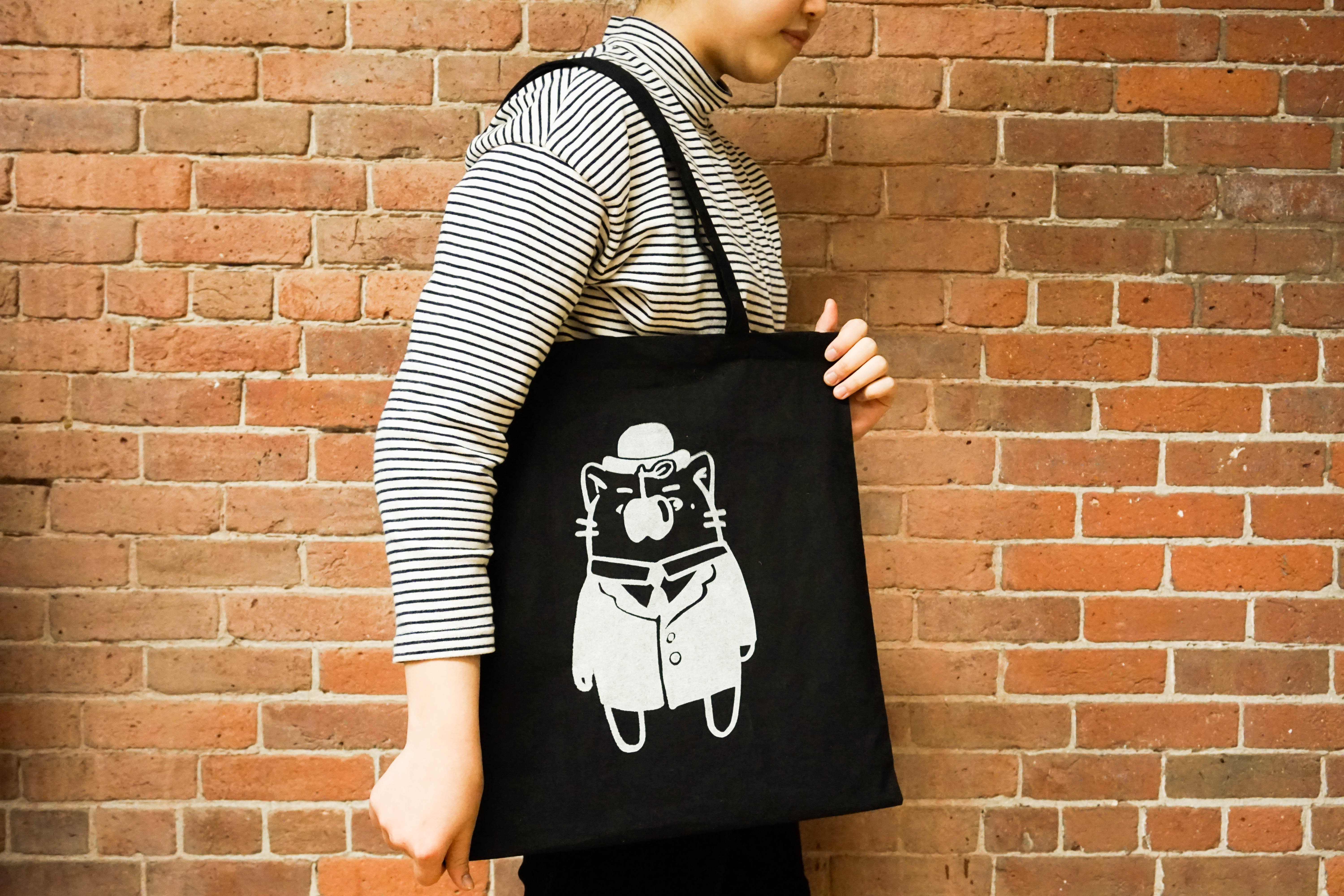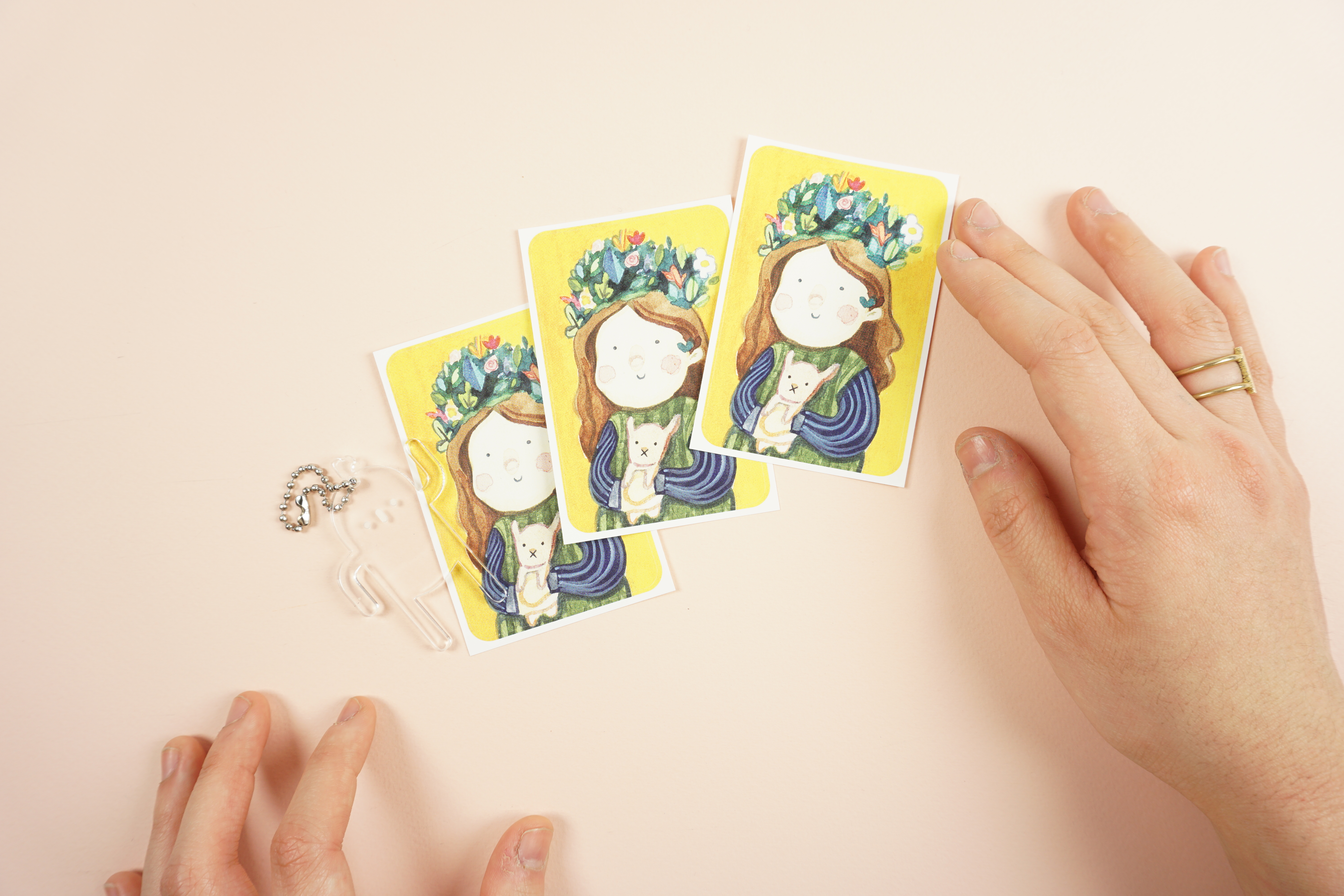 Seven students across different majors at RISD started the YoungSet Collective as a challenge to revitalize the process of making. Over five weeks, we met to create work together and to learn more about each other.

The cumulation of our efforts were displayed in a one day pop-up show. Work was designed, branded, packaged, and then curated as part of the exhibition. Visitors were encouraged to directly take work off of the walls to purchase, then to create their own drawings to fill the newly empty spots. This way, the show became interactive and replicated the collaborative space we had enjoyed while working together.
---
Demitasse
Type Design
2016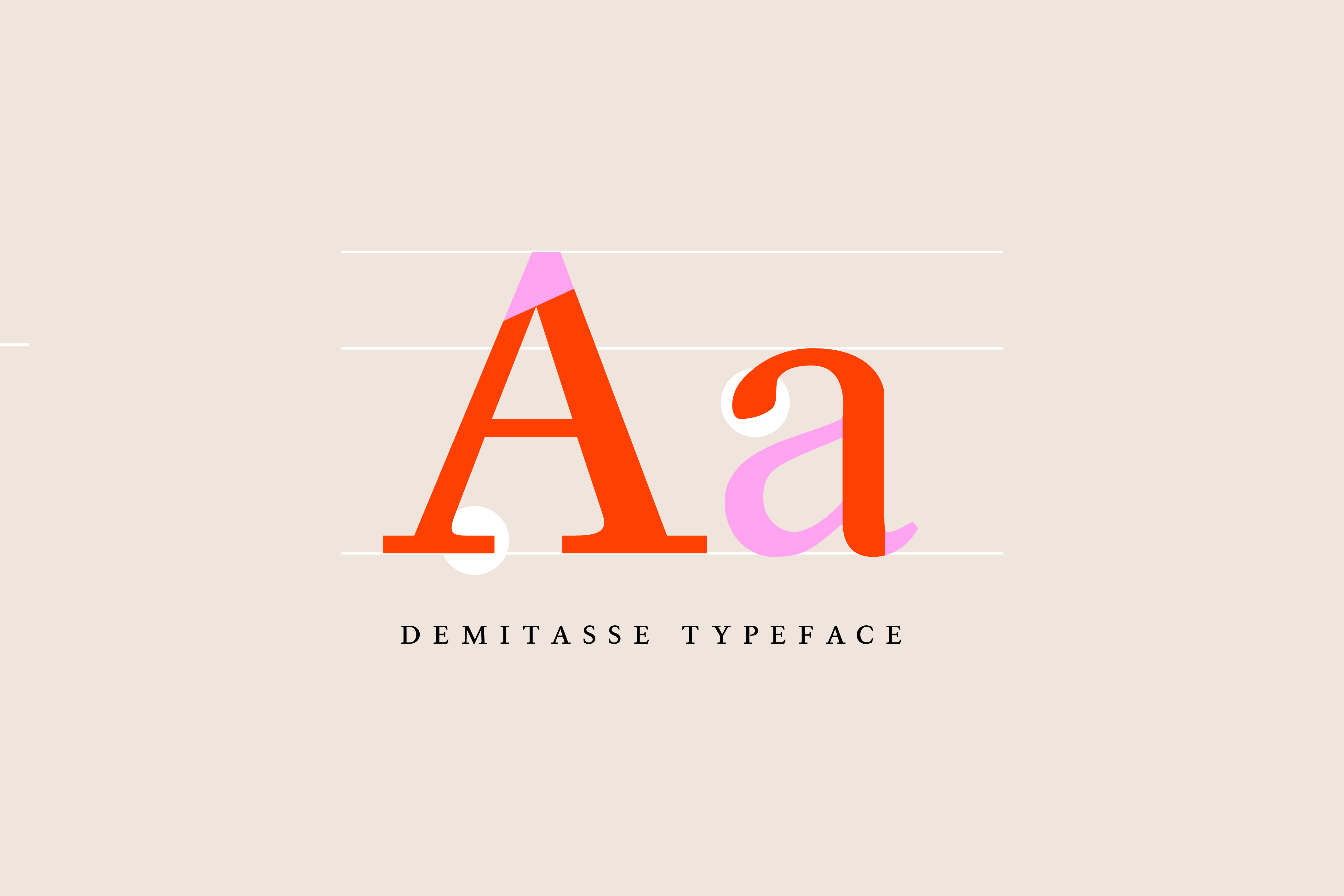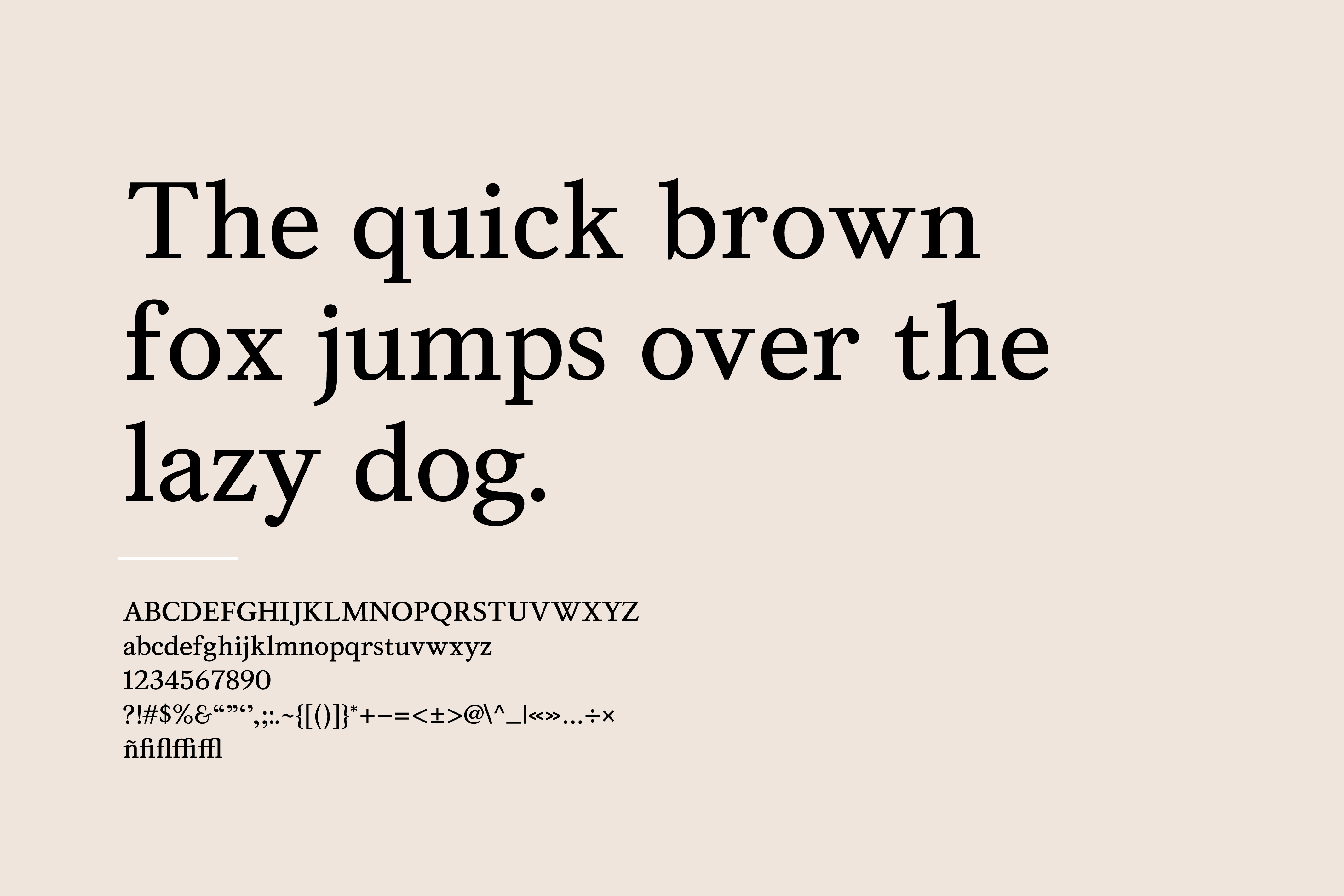 Demitasse is a typeface inspired by "The Something by John Grisham," a short story from the book One More Thing: Stories and Other Stories by B.J. Novak.

The name Demitasse alludes to the morning cup of coffee the protagonist of the story enjoys before his day takes a turn for the worst. The prefix 'demi' also refers to the half-curved, half-straight serif that characterizes the typeface. This unconventional serif was designed to play off of the half-serious, half-humorous tone of the original story.

While Demitasse is first and foremost a text face, the small details hidden within each letter make it a strong competitor as a display face as well.
---
Gallery of Light
Branding
2016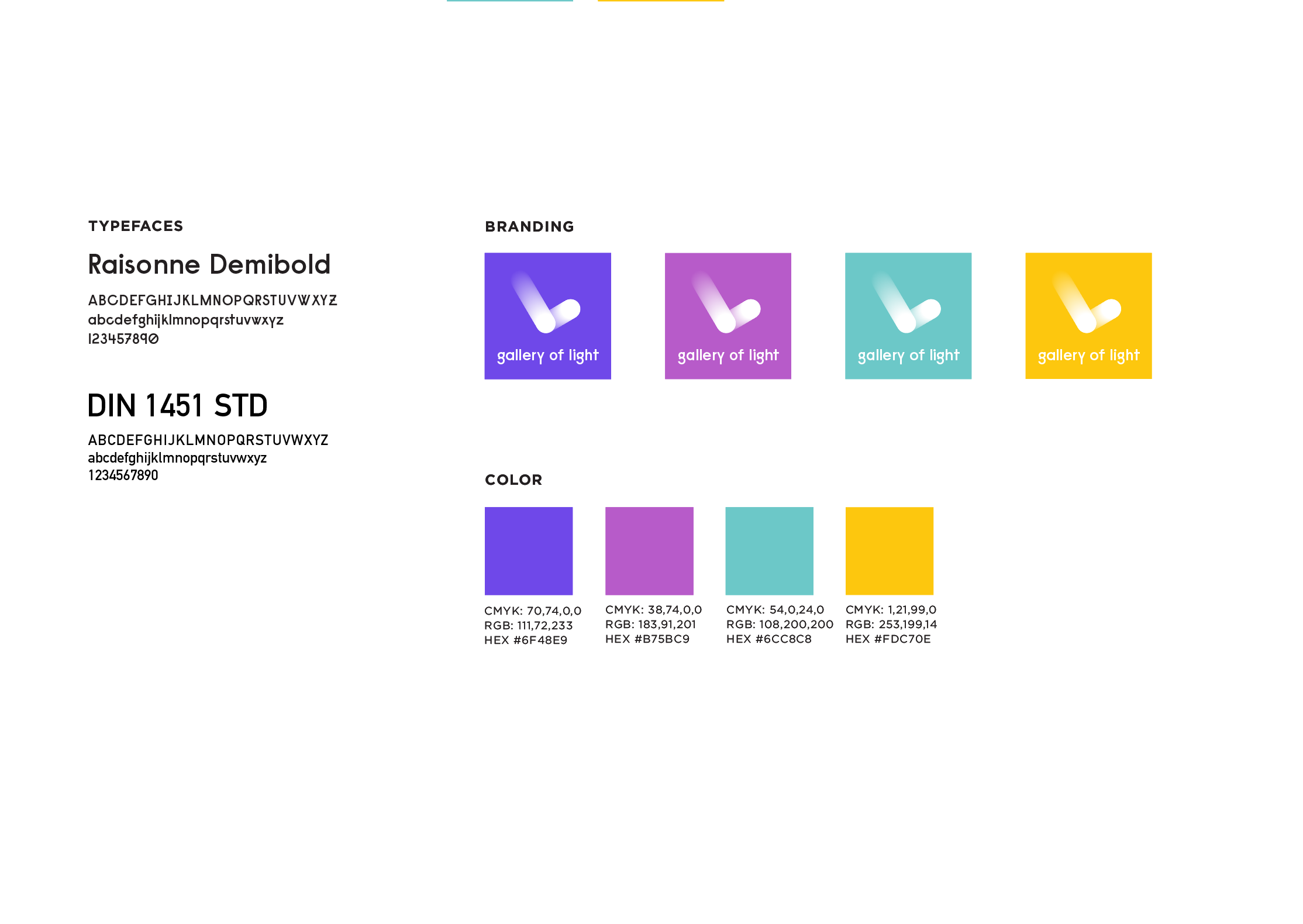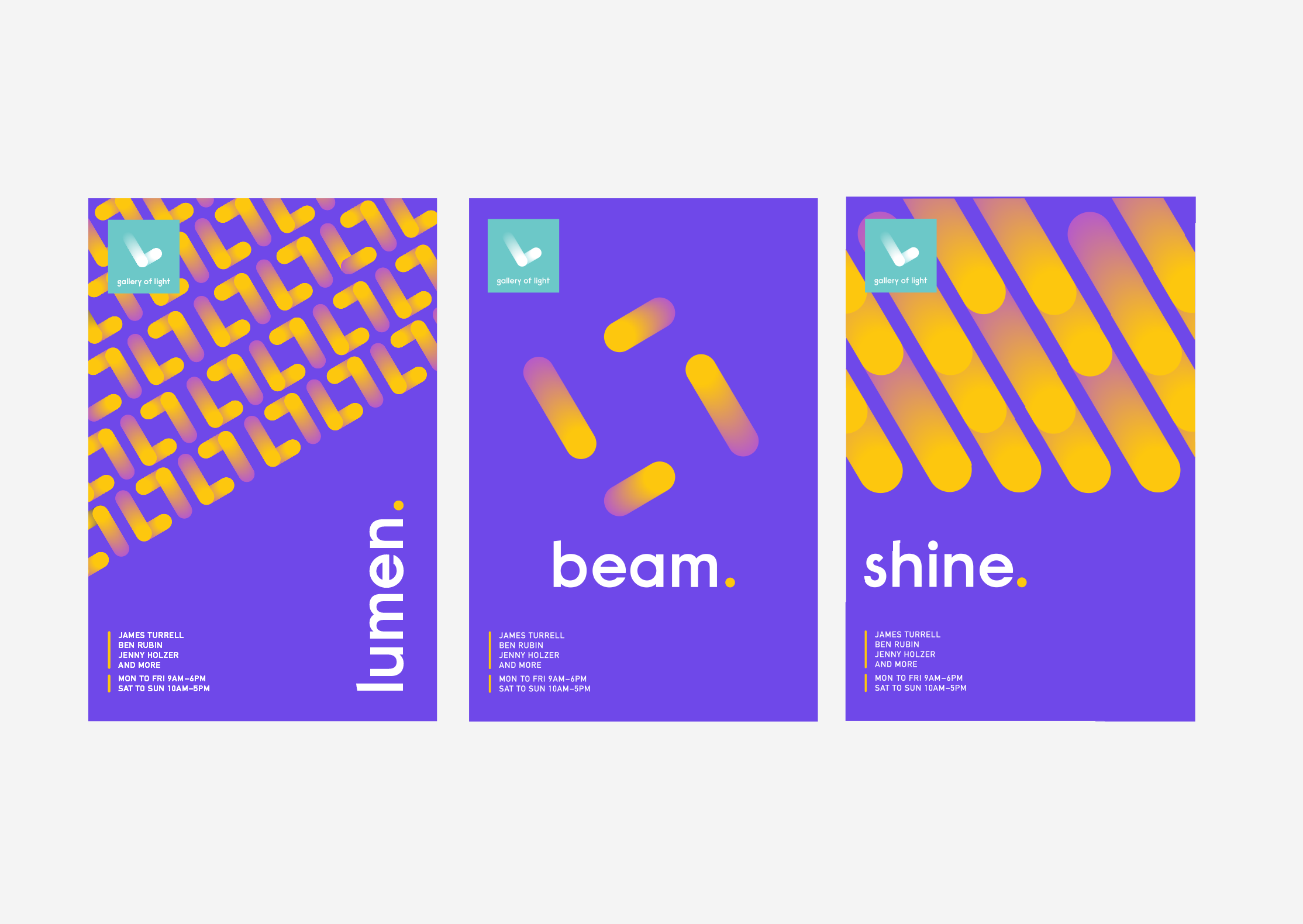 Gallery of Light is a branding project for a fictional museum of light-based art. The logo and corresponding products reflect the high-intensity lights and brilliant colors of the featured work.
---
The Collaged Archive
Editorial Design, Web Design
2016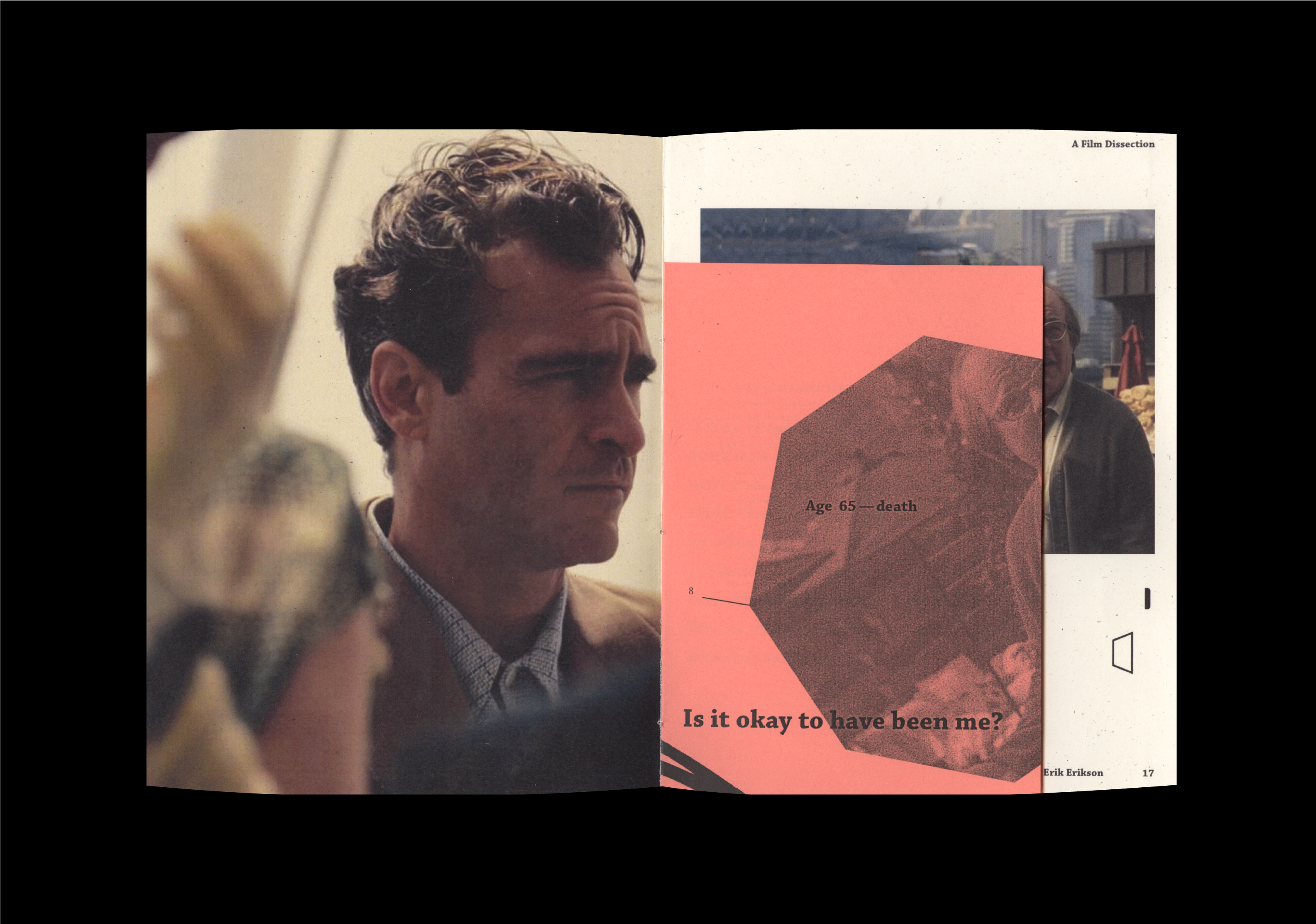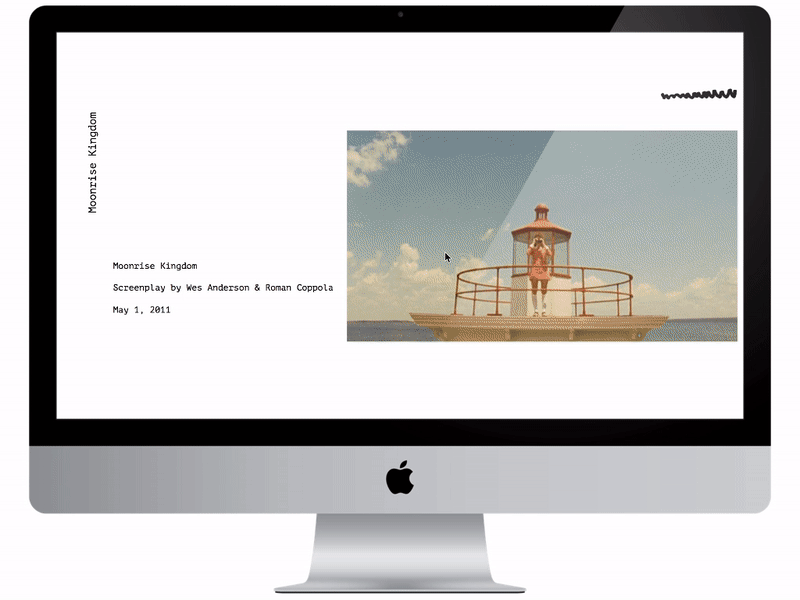 The Collaged Archive is a multi-layer project that examines curation as a design tool. After choosing an archive of film stills for inspiration, I took two contrasting approaches, micro and macro, to codify and categorize the information.

The resulting discoveries, originally culled from the same archive, were separated into a web and print platform meant to exist independently of each other. The micro approach extrapolates from one film, Moonrise Kingdom, and represents it through a webpage. The macro approach reoganizes a more comprehensive collection of film stills to correspond with Erik Erikson's Stages of Psychosocial Development, juxtaposing the stills with Erikson's text in book form.
---
Futurist Manifesto
Editorial Design
2016
Futurist Manifesto (Broadsheet) is an editorial conceptualization of The Futurist Manifesto by F.T. Marinetti. Abstract shapes and textures express the dynamic energy characteristic of Futurist art.
---
VISIONS
Editorial Design
2015 — 2017
VISIONS is a biannual publication that celebrates the diversity of Brown and RISD's Asian/Asian American community. Each semester, students of both universities submit literary and visual artwork to express their experiences with Asian-American heritage; selected pieces are then curated into a magazine. Writing is carefully paired with artwork that either corresponds or adds to the narrative. Upon completion, VISIONS hosts a release party to distribute free copies of the magazine and invites performance artists to contribute to the dialogue of the Asian and Asian American story.

As the design editor of VISIONS for three years, I was responsible for designing the layout of the magazine. Presented are images of VISIONS Vol. XVIII Issue 1.
---
All Nighter Relief Kit
Package Design
2016
The All Nighter Relief Set humorously reimagines reusable packaging. It presents a set of cookies, tea, coffee, and stickers, packaged in either a Half Nighter (mild) or All Nighter (extreme) container. Both sets contain different versions of similar products and were designed to be repurposable.
---
Tasty Tales
Package Design
2016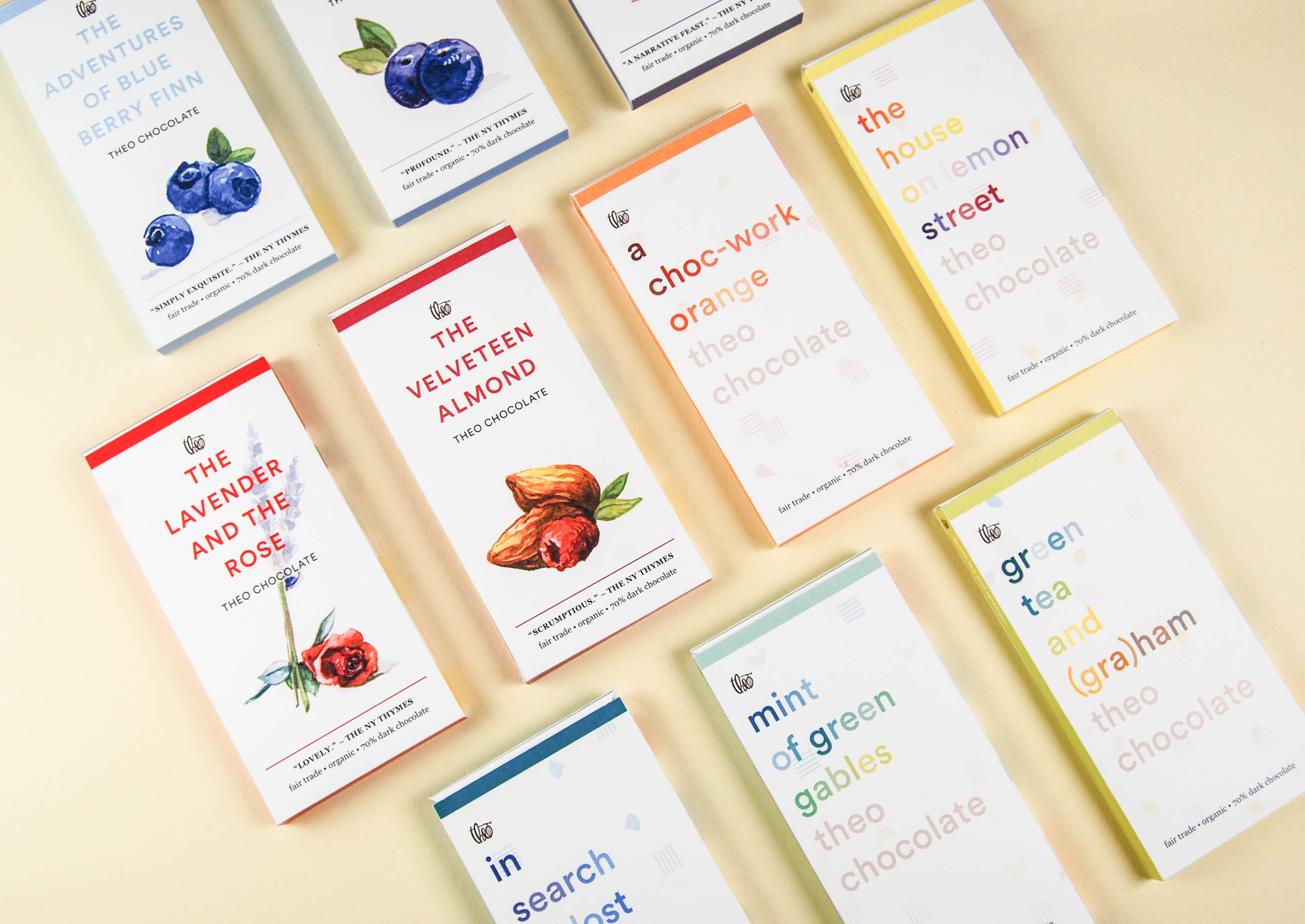 Tasty Tales is a series of chocolate packaged to look like a set of books. Each chocolate bar is based off of a narrative classic and features a unique book summary true to the ingredients in the bar. The package design focuses on color, considering each piece as an individual bar and as part of a set.